Super-intensive Italian courses in Florence
The fastest way to learn and improve your Italian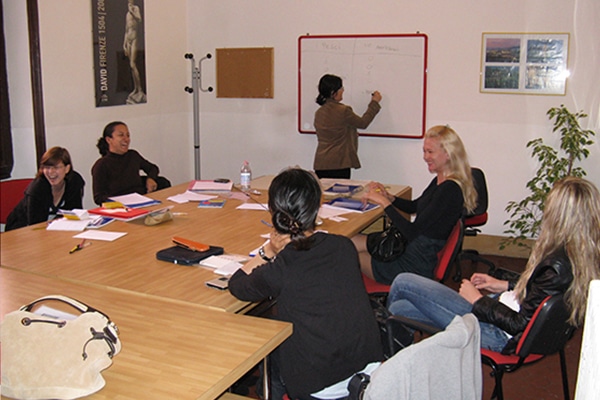 The superintensive Italian courses are made of group lessons and individual lessons.
The group lessons are held in the mornings, individual lessons in the afternoon.
It is possible to choose 2, 4, or 6 group lessons + 1 or 2 individual lessons per day.
SUPER-INTENSIVE COURSES
HOURS PER DAY
HOURS PER WEEK
LESSONS TIMETABLE
COMBINED A
4 group hours + 1 individual hour
20 group hours + 5 individual hours
Group: 9:00-10:50 and 11:10-13:00
| Individual: 14:00-14:55
COMBINED B
4 group hours + 2 individual hours
20 group hours + 10 individual hours
Group: 9:00-10:50 and 11:10-13:00
| Individual 14:00-15:50
COMBINED C
6 group hours + 1 individual hour
30 group hours + 5 individual hours
Group: 9:00-10:50, 11:10-13:00 and 14:00-15:50 | Individual: 16:00-16:55
In addition to group courses with other students (standard course and intensive course), individual lessons are useful for students to learn, improve or better understand some aspects of the Italian language they intend to study (grammar issues, topics of conversation, vocabulary, specific subjects, Italian culture, etc.).
Since the students can propose the contents of their individual lessons, one-to-one hours can be used to review specific grammar points, to discuss and deepen cultural topics, etc.
CONTENT OF THE LESSONS
> The 4 hours of group lessons are divided into two hours of grammar lesson and of two hours of mainly conversation lessons. During grammar classes, new rules are explained and deepened, through readings, exercises, revision and buinding sentences.
> During conversation classes teachers propose various and creative subjects through listening and reading activities, oral production, group works, vocabulary, dialogues, comments and discussion with other students and the teacher.
The super intensive Italian language courses are recommended to:
> those who have little time and need to have the best results in the shortest time possible.
> those who need to solve difficulties on grammar rules or understand new grammar subjects, speak about specific subjects or enhance their vocabulary
> those who want or can attend only for short periods (1 to 4 weeks).
> students of any level.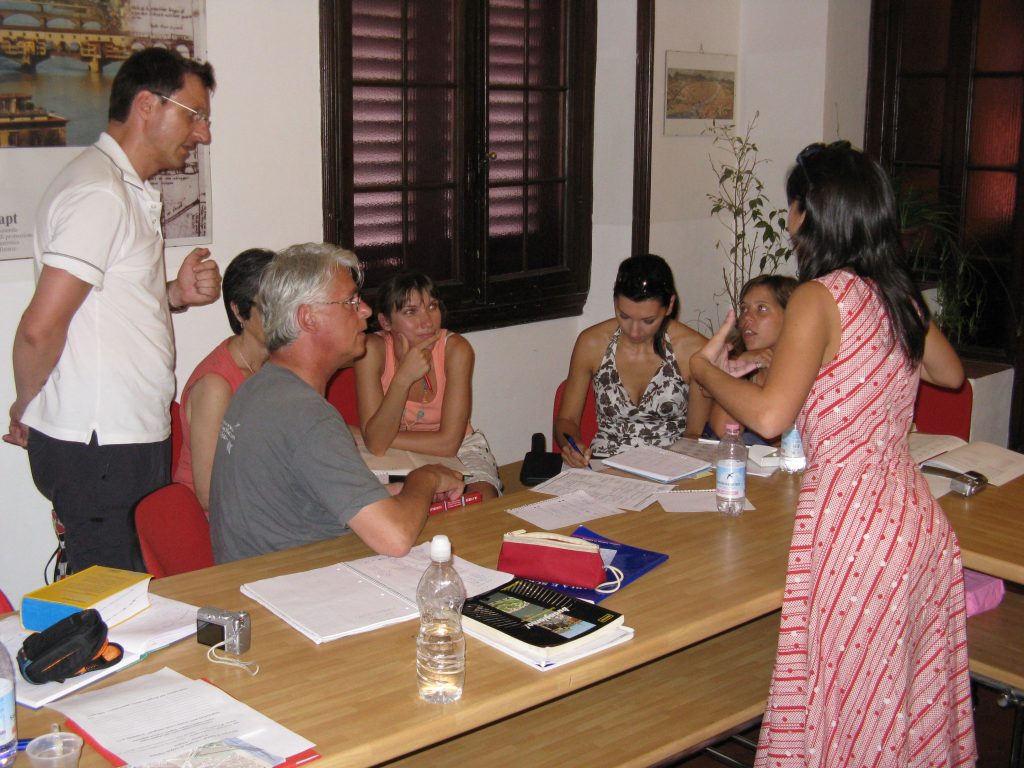 ---
PRICES
ALL-INCLUSIVE PRICES: prices include enrollment fee, tax fee, textbooks, teaching materials, language test, enrollment certificate, attendance certificate, student card, map of Florence, some extracurricular activities at school, free internet access.