A wonderful experience in one of the most beautiful cities in the world
Traveling opens our minds, expands our horizons, improves our mood and our self-esteem, enriches our culture, our personality, and our intelligence.
Taking a trip to Florence is always exciting. Florence is a destination not to be missed, especially if you are passionate about Italian art and culture.
If the passion for Italian art and culture is combined with the passion or usefulness of learning and speaking the Italian language, it becomes a perfect journey for your holidays in Florence.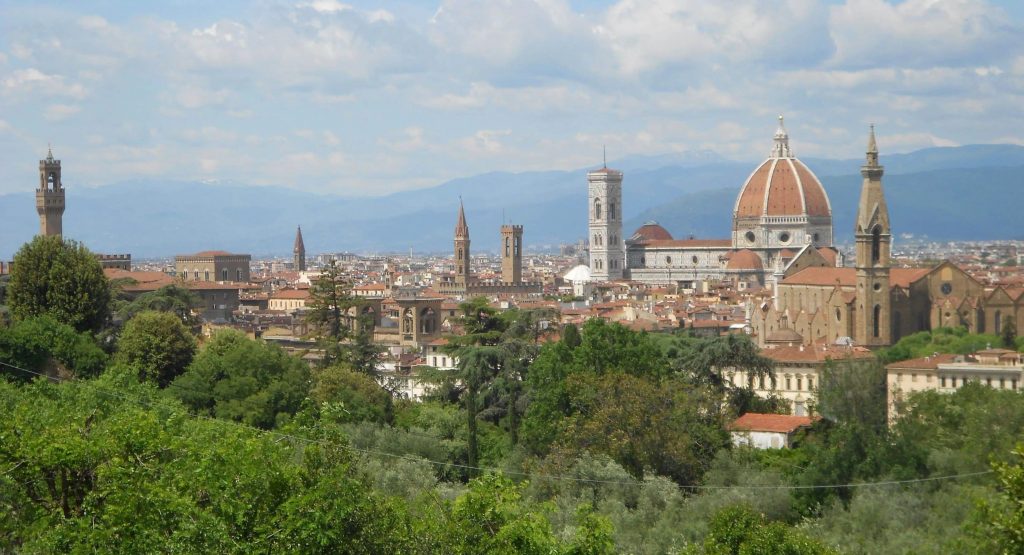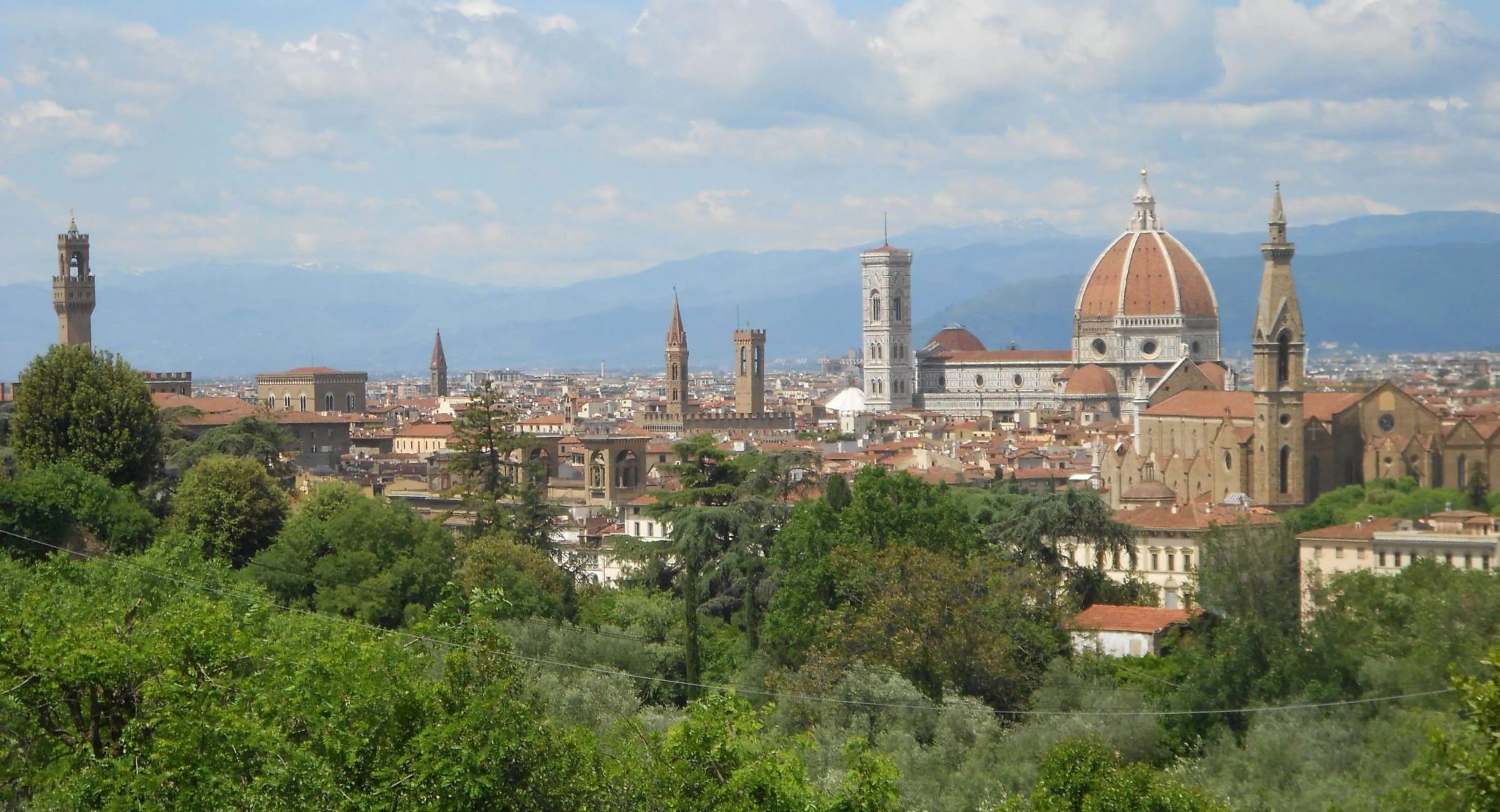 When to travel to Florence
When is the best time to make a study trip to Florence?
Any time of the year is good for traveling to Florence but if you have the freedom to decide, it is appropriate describing some differences.
During the high season periods of tourists (from April to October) the climate is milder so visiting Florence is more pleasant, but the large presence of tourists involves some difficulties: very crowded places, queues in front of museums and monuments, more high prices.
During the other periods and during the low season, the climate can be cold and rainy (from November to March) or very hot (July and August) but the smaller presence of tourists leads to less confusion, few queues in front of the museums, more economic prices.
In our Italian school, the largest number of foreign students is from June to October, while from November to February the situation is more quiet.
Duration of holidays in Florence
How much time to spend on vacation in Florence?
It is difficult to give a precise answer to the question of how much time to stay on holiday in Florence. It depends on the availability of time and the needs of each one. Stays vary from one week to one year.
If you are in Florence to learn Italian, it depends on your starting level and what you want to achieve.
If you are in Florence especially to visit the city, it may take just one week to visit the most important artistic and architectural sites in Florence.
For those who are passionate about Italian art and culture, it takes two or more weeks.
For those wishing to visit other places in Tuscany (Siena, Pisa, Lucca, S.Gimignano, etc.) and want to do other experiences, stays of 4 or more weeks are preferable.
For those who decide to live a complete experience to explore the various aspects of Italian culture and visit other places in Italy, stays can last from 4 to 12 months.
How long before you need to book a trip to Florence
It is wise and convenient to book well in advance.
To avoid possible unforeseen events, if you decide to book a trip in the high season, it is always best to book as early as possible, while in the low season there is no hurry. On average, however, it is preferable to book between 5 and 2 months before arrival.
Which documents are necessary to go and stay in Italy
Identity card, passport, tourist visa, student visa, health card, declaration of presence, residence permit.
Citizens of European Union (EU) countries
If your nationality is part of a European Union country (Schengen area), you don't need any type of permit or visa to enter and stay in Italy. You only need to bring with you an identity document and the European Health Insurance Card (EHIC) that will entitle you to free health care in Italian hospitals in case of need. If your nationality is not part of a European Union country, check the necessary information to arrive and stay in Italy to study Italian for periods longer than three months. Visit our page student visa.
How to reach Florence
By plane: from Europe to the airports of Florence, Pisa, or Bologna. From other continents to the airports of Rome or Milan.
Florence: the Peretola (Amerigo Vespucci) airport is small but very efficient. It is about 5 Km. from the historic center of Florence. To reach the center of Florence you can take the tram that goes to the central railway station (about 20 minutes) or the taxi.
Pisa: from the Galileo Galilei airport you can take the bus to Florence (about 1 hour) or reach Pisa station by bus (about 5 minutes) or taxi and then go by train to Florence (about 50 minutes).
Bologna: from Guglielmo Marconi airport you have to reach the central station of Bologna (about 25 minutes) and then go by train to Florence (about 40 minutes).
Rome: from the Fiumicino (Leonardo Da Vinci) airport you have to take the train to the central railway station Roma Termini (about 30 minutes) and then the train to Florence (about 1 hour and 40 minutes).
Milan: from the Malpensa airport there are buses which take you to the central railway station of Milan (about 1 hour). Then you have to take the train to Florence (about 1 hour and 40 minutes).
By train: from the main European and Italian railway stations to the central railway station Firenze Santa Maria Novella.
By bus: there are many bus lines which take you from the main European cities directly to Florence. The most famous are Eurolines and Flixbus.
By car: from the Italian motorways ("autostrade") to the exit of Firenze Nord (from Bologna), to the exit of Firenze Mare (from Pisa), to the exit of Firenze Sud or Firenze Impruneta (from Rome).
Weather in Florence
December, January, February: 0-10° C (30-50 F.) variable and cloudy
March: 10-20° C (50-70 F.) variable, windy and rainy
April, May: 15-25° C (60-80 F.) sunny and mild
June, July, August: 20-35° C (70-95 F.) sunny and humid
September, October: 15-25° C (60-80 F.) sunny, windy and mild
November: 10-20° C (50-70 F.) rainy
Distances from Florence
Siena 70 Km. (43 Miles)
Lucca 75 Km. (46 Miles)
Arezzo 80 Km. (50 Miles)
Pisa 90 Km. (56 Miles)
Viareggio 100 Km. (62 Miles)
Bologna 110 Km. (68 Miles)
Perugia 160 Km. (100 Miles)
Orbetello 200 Km. (124 Miles)
Rimini 230 km. (143 Miles)
Venice 270 Km. (168 Miles)
Rome 280 Km. (174 Miles)
Milan 300 Km. (186 Miles)
---
Read more information about Florence on the page Learn Italian in Florence