Online Italian language courses and lessons
The free and comfortable way to learn and improve your Italian for your personal needings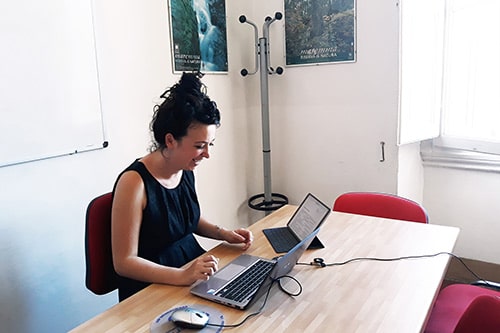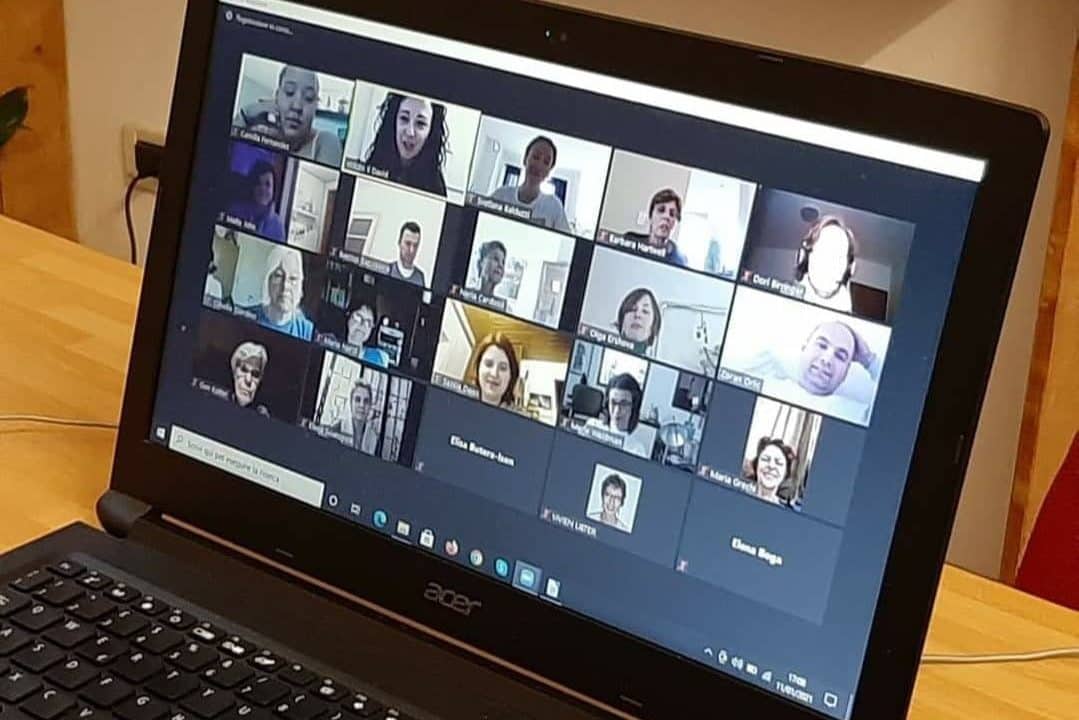 Online quality teaching for concrete and best results to improve your Italian language
Do you need to improve your Italian, but you don't have the possibility to come to Florence now?
Do you live in Florence, but you don't have time to attend our courses at school?
Did you attend our courses in the past, and now you don't want to forget your Italian?
Book our online Italian group courses or our online Italian lessons!
You can comfortably sit at home and improve your Italian with our web-based distance learning programs.
You will only need a good internet connection, a Skype or Zoom account.
---
Online Italian courses in small groups with Zoom platform
► Due to the high turnout of students in school and the resulting busy work, online group courses are temporarily suspended.

The Italian lessons are held live by our Italian mother tongue teachers together with other students of different nationalities.
Courses starting date: every Monday
Two options: 3 or 5 times per week
3 different levels: elementary, intermediate, advanced
Participants: maximum six students of the same level
1,5 hours per day from Monday to Friday. 7,5 hours per week.
Cost: €50
1,5 hours per day for 3 days per week. 4,5 hours per week.
Cost: €30
The courses include the teaching material and the recording of the lessons that we will send you by email.
Lesson contents: explanations of grammatical elements, exercises, lexicon, reading, expressions, role play.
To enroll, send us an email
---
Online Italian lessons individuals or in pairs with the Skype program
Levels available from absolute beginner (A0) to advanced (C2).
Lessons are carried out face to face with our teachers, all Italian mother tongue, through oral conversation or writing.
You can choose dates, time, program and lessons content.
Distance learning is useful for:
deepening some grammar topics that you didn't understand well
talking about a specific conversation subject
making sure a text is correct
preparing an exam
PRICES
| | |
| --- | --- |
| ONLINE INDIVIDUAL LESSONS | – ONLINE LESSONS FOR COUPLE |
| 5 hours €160 | 5 hours €200 |
| 10 hours €300 | 10 hours €380 |
| 20 hours €560 | 20 hours €720 |
---
Do you want to see some short Italian-themed lessons? Follow our free Italian lessons on our YouTube channel
---