LEARN ITALIAN IN FLORENCE
Florence: the right place to learn Italian in Italy


Florence is the ideal place to learn Italian or to improve your knowledge of the language for many reasons.
It is the city where the Italian language was born and where it evolved. It is therefore here that the purest form of Italian is spoken with its distinctive and unique dialectal inflection.
Florence is known all over the world as the city of art, the capital of the Renaissance and one of the most important centers of literary and scientific culture.
Florence has one of the world's largest historic centers, which has such a huge number of monuments and works of art that you have the feeling you will never finish visiting and getting to know it.
Thanks to its vast and rich heritage of monuments and art masterpieces, it has become one of the most important artistic and cultural centers in the world.
Florence is located in the heart of the Tuscany region and in less than one hour it is possible to reach towns like Siena, Lucca, Pisa, Arezzo, San Gimignano, Cortona, Pienza, Volterra and the coast of the Tyrrhenian Sea.
Florence is a rather small university and tourist city and its historic center is free from traffic and far from the metropolitan industrial area. Therefore it is the perfect environment to attend a course of study. It is a quiet city with a low crime rate.
In Florence you can meet students from all over the world who have the same cultural and personal interests as you.
Florence also offers good job opportunities and professional prospects in the fields of tourism, art, fashion, and culture in general.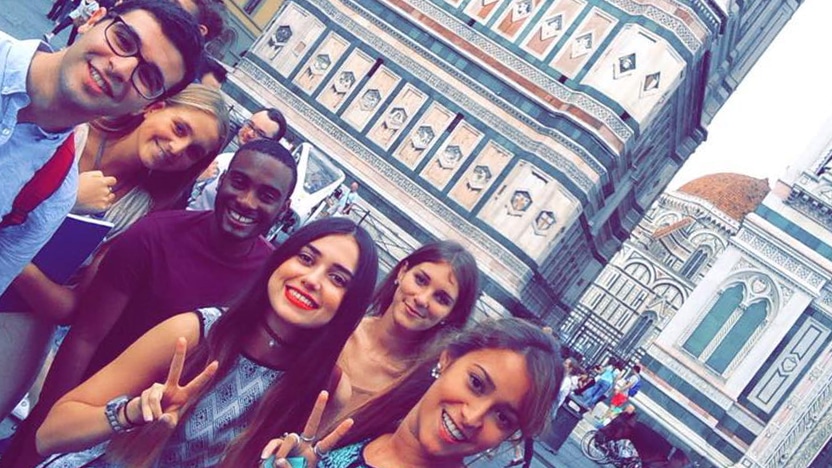 Florence is not only rich in famous museums, churches, palaces and monuments, but also in typical small restaurants ("trattorie"), where it is possible to taste delicious Tuscan dishes, and in countless typical places where you can enjoy the evening, meet people and have fun. Florence offers plenty of live music events and shows at any period of the year. It is also rich in gardens and parks where you can relax, the world's most famous fashion designer shops, as well as the typical artisan shops ("botteghe"), where it is still possible to watch painters and artists at work. During traditional events and historical re-enactments, you have the feeling you are transported into Dante's or Michelangelo's time. The present and the past merge in the typical alleys of this city.
For these reasons more and more tourists and students come to stay in the city and study Italian at an Italian language school in Florence, thus creating an extremely intense cultural exchange. Learn Italian at an Italian language school in Italy means having the opportunity to live the Italian culture every day and to practice the Italian language constantly.
Learn Italian at an Italian language school in Florence also means having an unforgettable experience in the city where the Italian language was born and where the most correct form of the language is still spoken. Also for this reason every year about 30% of the students enrolled at Italian language schools in Italy choose to attend a course at an Italian language school in Florence.
Learn Italian in our school of Florence with our courses of Italian language together with students coming from all over the world, and discover Florence!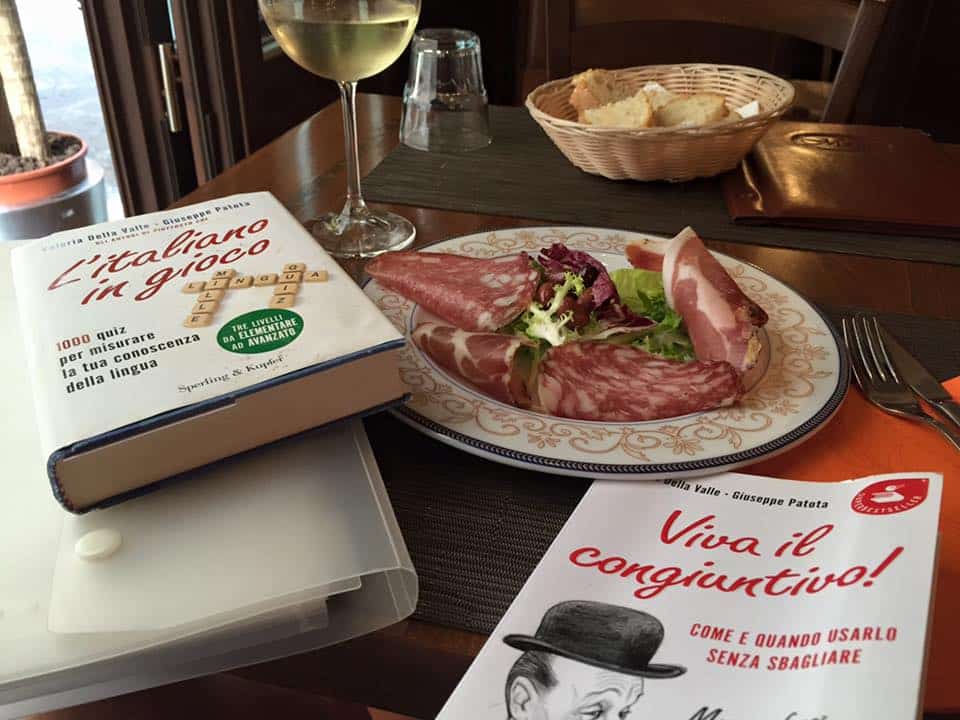 ---
Read more information about Florence on the page Holidays in Florence