Learn Italian and Live Florence
Understand and speak real Italian in a short time, discover and admire art and architecture beauties of Florence, get to know the rich Italian culture by living it, make new friends with Italian people and students from all over the world, have fun with our activities, taste the real Italian cuisine, live an unforgettable experience!
ISTITUTO IL DAVID – ITALIAN LANGUAGE SCHOOL – FLORENCE – OFFICIALLY AUTHORIZED BY THE ITALIAN MINISTRY OF EDUCATION
"Il corso è stato bellissimo. Ho conosciuto persone di diversi paesi. Le insegnanti sono brave. Vorrei tornare ancora una volta all'Istituto Il David, tutto è perfetto. Sono contenta anche della camera, molto comoda e vicina alla scuola…"
ISTITUTO IL DAVID
Your Italian language school in the center of Florence.
The Istituto Il David is located in the center of Florence, a few steps from the square Piazza della Repubblica, on the third floor of a bourgeois building in one of the most prestigious and safe areas of the city, the area of ​​world-wide famous fashion shops and financial services. The Cathedral, Piazza della Signoria, the central railway station, and all the most famous monuments are located between 3 and 10 minutes walking distance from the school.
Istituto IL DAVID
Via Vecchietti 1, 50123 Florence – IT

Right in the city centre of Florence
The Italian language school is located in the heart of Florence, within walking distance of all the most important monuments and the central station.

35 years of teaching
The school was established in 1983, one of the first Italian language schools in Italy. The experience of over 30 years is a guarantee of professionalism and reliability.

International environment
Each year, dozens of students from over 50 countries attending our courses. That enables a remarkable intercultural exchange among students.
Flexibility and customized solutions
Friendly environment and flexible personal service that allows students to feel at home and make new friends with ease.

Many courses and many options
In addition to various Italian language courses, the school offers courses in Italian culture, art and craft courses, individual courses customized to any subject, summer courses.

Quality of the courses at affordable prices
Our all inclusive prices are among the best even if you consider that we provide also accommodations, all in the city center.
Latest posts from our Blog
Learn and speak Italian for a foreign student If you want to learn and speak Italian, know that the best and fastest method is to attend a course in the country where this language is spoken. In the case of Italian, Florence is the best place because the Italian...
read more
Florence: the right place for your studies!
Florence is the ideal place to learn Italian or to improve your knowledge of the Italian language for many reasons. It is the city where the Italian language was born and where it evolved. It is therefore here that the purest form of Italian is spoken with its distinctive and unique dialectal inflection.
Italian Language Test
Fill in our test and find out your level of Italian language
Italian Culture Quiz
Take now our quiz and find out your knowledge of italian culture
Discounts and Deals
Discounts and special offers on our Italian courses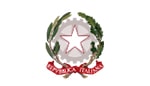 Italian Ministry of Education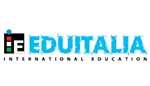 Eduitalia – Association of Italian Language Schools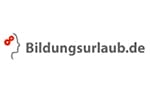 Bildungsurlaub – German Students Organisation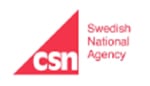 CSN – Swedish Students Organisation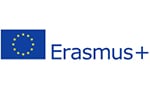 Erasmus – Students European Program